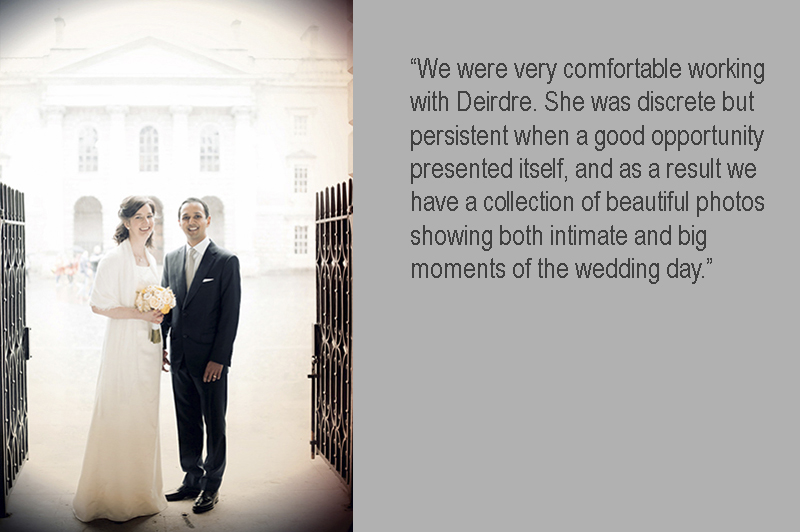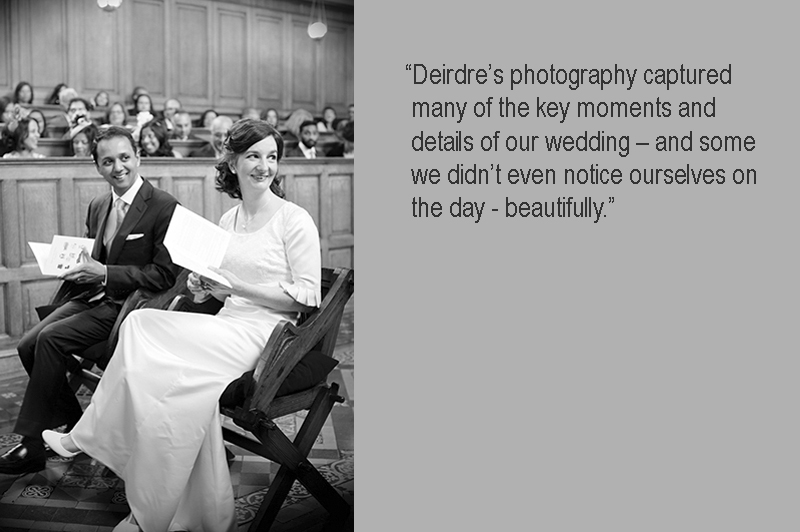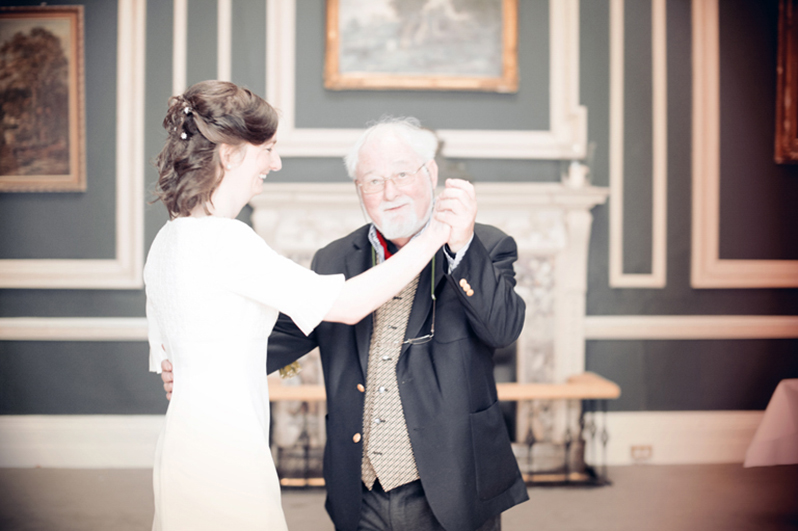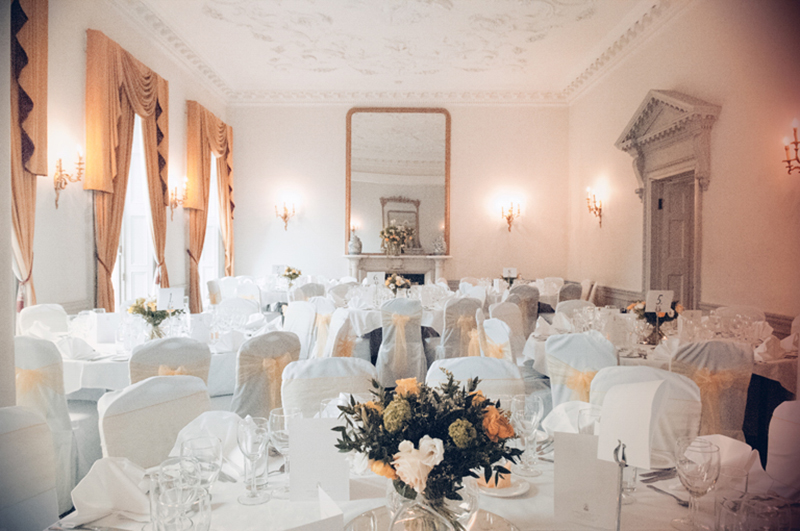 Hibernian Club Wedding
I always like to give a sense of place and story to my wedding photographs. So I was delighted to photograph Anne and Lyndon's Hibernian Club wedding. The architecture of our beautiful city makes for the loveliest backdrops for wedding photographs.
The ceremony was in Trinity College Chapel and wedding reception at the St. Stephen's Green Hibernian Club.
Trinity College Chapel and The Hibernian Club provide the perfect places to give a sense of Dublin. The locations give a sense of history and character to the wedding photographs. The Billiard Room at The Hibernian Club makes for a beautiful backdrop for the family portraits. It has beautiful natural light and is also wide enough for me to do my "walking shot".
I ask people to walk towards the camera for the portrait session. I find it gives people something to do and I find it makes everyone smile of their own accord. The idea came to me at the very first wedding I ever photographed. It makes the pictures more contemporary and natural.
I photographed the majority of Anne and Lyndon's wedding candidly to capture the atmosphere of the day in a natural and unobtrusive manner. So they both really appreciated this.
Firstly I like to keep things simple and not make a fuss. Anne and Lyndon were delighted with their wedding photographs. They thought they looked very natural and captured the spirit of their day. A happy couple is one of the most rewarding part of wedding photography for me.
If you like my wedding photographs and my style please feel free to call me anytime. My mobile number is 087 995 1252. I would love to hear about your Hibernian Club Wedding plans.
You may also see more samples of my Dublin City center wedding photography at https://deirdrebweddings.ie/category/dublin-city-center-weddings/